Solutions & Services for Individuals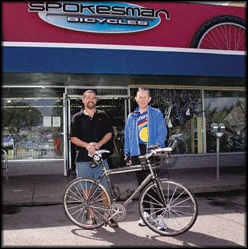 Many business owners and key employees ask John to take care of their personal financial planning.
Sometimes they need to roll over and reinvest assets from a 401(k) plan or other retirement savings vehicle. Sometimes they want a professional financial planner to supervise their portfolios.
John is only happy to provide capable, long-range wealth management and investment advice in the style his clients prefer. Many of his clients want to invest conservatively, and retire with additional income streams and new tax advantages. His planning helps them realize these goals and others.
Personally, many of his clients want to review and revise their insurance and estate plans, and he provides these services, working cooperatively with attorneys, CPAs and a client's other trusted advisors. He even helps clients manage Medicare supplements and address long term care issues.
John is a Registered Investment Advisor, which means he can recommend investments from many different companies and sources to you, not simply the limited choices of a single broker. He offers a full suite of services and products, including:
* Wealth Management
* 401(k) Rollovers
* Estate Planning
* Retirement Planning
* Retirement Income Distribution Planning
* College Savings Accounts
* Fixed & Variable Annuities
* Stock, Bond and Mutual Fund Investments
* SERPs (Supplemental Retirement Plans)
* Term, Universal, & Variable Life Insurance
* Long Term Care Insurance
* Disability Income Insurance
Learn more - e-mail John today.